PRODUCT INNOVATION
MOBIWAY : CLICK, LOCK AND ROLL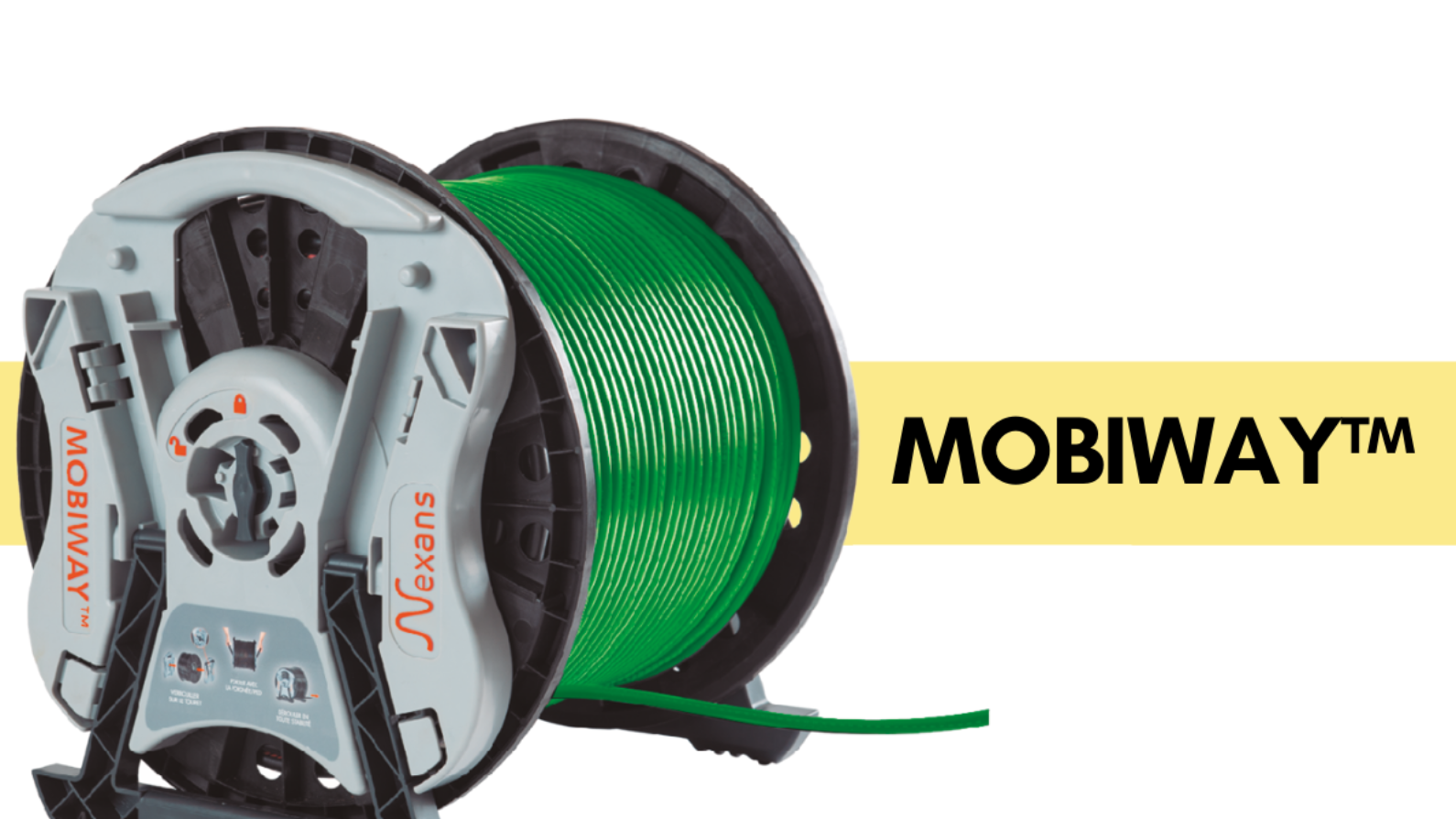 LOCATION

Europe

PARTNERSHIP

Installers

MARKET

Building
MOBIWAY™ by Nexans is a patented set of plastic drum and its associated unwinding system. Practical and handy, the MOBIWAY™ system makes it easy to transport and handle your drums for a stress-free and easier installation. Moreover, the MOBIWAY™ flange system is reusable !
Transport and unroll your cable with 2 clips!
Easily transportable
Multifunctional
Strong & stable
Practical & quiet
Reusable
Recyclable
Assemble and unwind in 3 steps
1. Insert the supports and secure them with the reel locking system.
2. Carry it with the integrated handles. One or two people are needed.
3. Place the handles in standing mode and unwind the cable.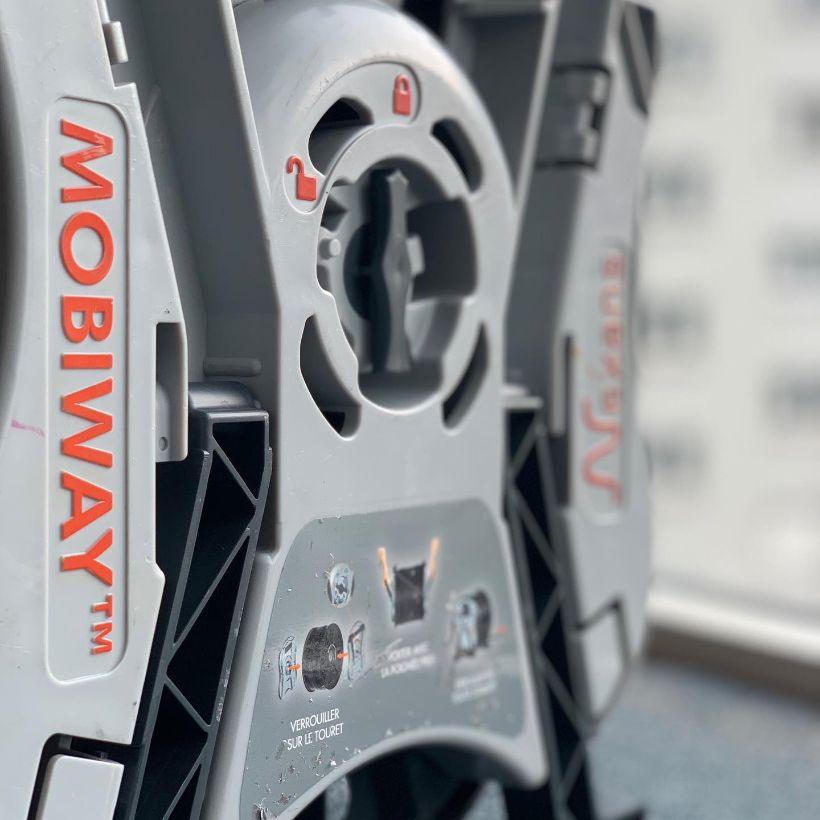 The reels are compatible with RV-K, RZ1-K cables and bare cables with lengths from 150 to 300 metres depending on the cable section.
The two side supports have adaptable handles for carrying by one or two people. They can also be adjusted into standing mode for easy and safe unrolling.
The handles are non-slip, so the system is safe and stable.
MOBIWAY™ : click, lock and roll !
Our websites
Select your country to find our products and solutions