PRODUCT INNOVATION
TITANEX : MADE TO SURVIVE !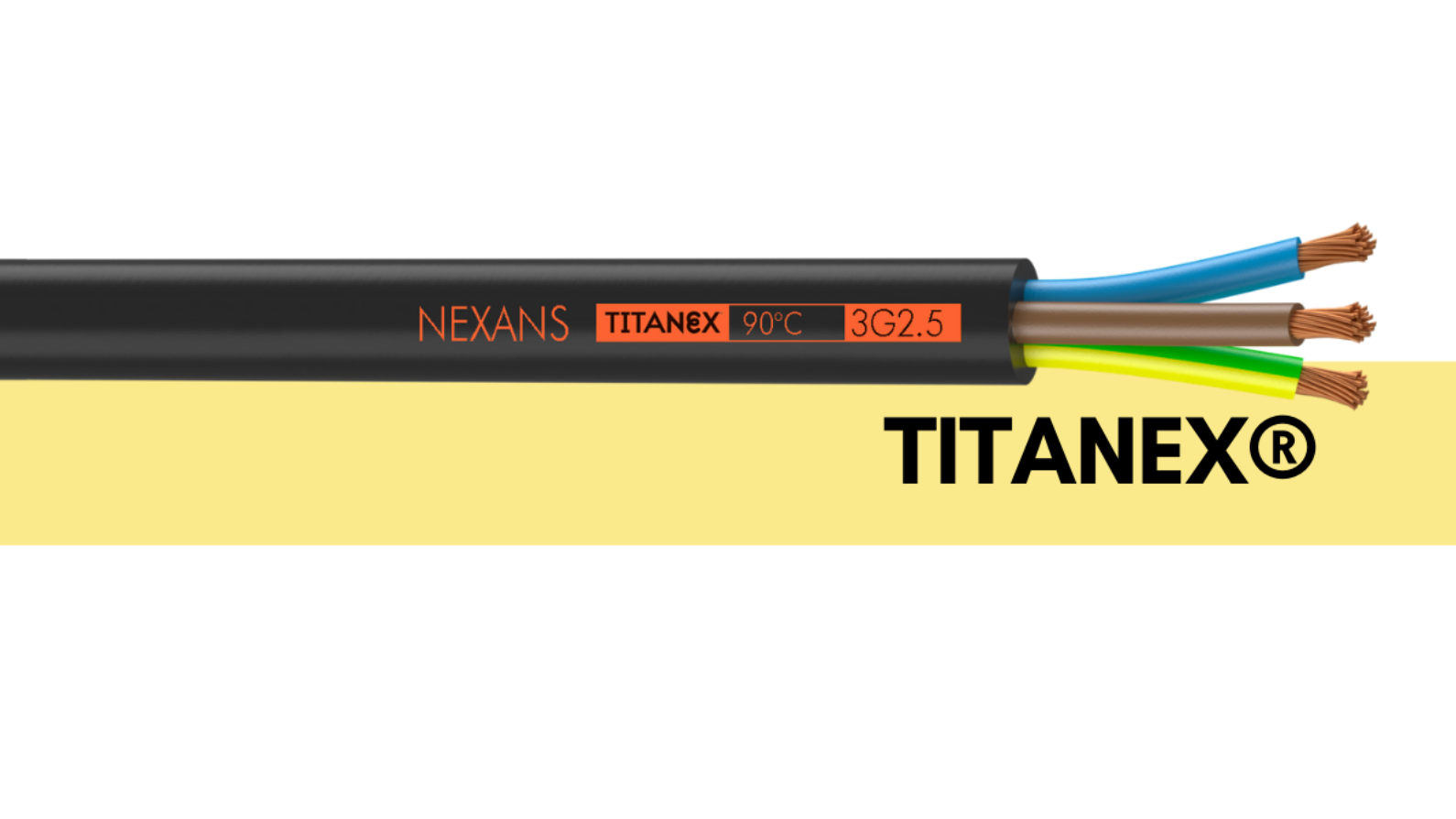 LOCATION

Europe

PARTNERSHIP

Installers

MARKET

Building
TITANEX® combines endurance and flexibility, meaning it's adaptable anywhere.
The flexible rubber TITANEX® cable range offers exceptional performance, as it is designed for unlimited use. Durable but flexible, TITANEX® is easy to use and performs under the most difficult conditions, through serious wear and tear, extreme temperatures and chemical use:
Interior and exterior use
Use in mobile and fixed installations
90°C : maximum conductor temperature in fixed and protected installations
Admits up to 1 kV
Withstands up to five times the 30 000 cycle required standard
Robust marking and quick identification of sections
Prevents the spread of flames (IEC 60332-1)
Extra-resistant to most chemical products and oils
________________________________________________
TITANEX® has been a leader in energy supply for over 50 years.
It can be used in mobile or stationary equipment in industrial environments, such as factories, construction sites, cranes, engine power supply, etc.
Thanks to their mechanical quality, TITANEX® cables are ideal for events, such as concerts or sporting competitions, where the cable is installed directly onto the ground without the need for protection, and can be used over and again.
TITANEX® : Made to survive !
TITANEX® cables are known for their exceptions mechanical properties that will meet the installer's needs in all types of conditions.